First, watch this video. Then please read this article.
You are poor because you have no ambition.
Jack Ma: Before I founded Alibaba, I invited 24 friends to my house to discuss the business opportunity. After discussing for a full two hours, they were still confused — I have to say that I may not have put myself across in a clear manner manner then. The verdict: 23 out of the 24 people in the room told me to drop the idea, for a multitude of reasons, such as: 'you do not know anything about the internet, and more prominently, you do not have the start-up capital for this' etc etc.

There was only one friend (who was working in a bank then) who told me, "If you want to do it, just try it. If things don't work out the way you expected it to, you can always revert back to what you were doing before." I pondered upon this for one night, and by the next morning, I decided I would do it anyway, even if all of the 24 people opposed the idea.
When I first started Alibaba, I was immediately met with strong opposition from family and friends.
Looking back, I realised that the biggest driving force for me then was not my confidence in the Internet and the potential it held, but more of this: "No matter what one does, regardless of failure or success, the experience is a form of success in itself." You have got to keep trying, and if it doesn't work, you always can revert back to what you were doing before.
As with this quote by T.E. Lawrence – "All men dream: but not equally. Those who dream in the dark recesses of the night awake in the day to find all was vanity. But the dreamers of day are dangerous men, for they may act their dreams with open eyes, and make it possible."
Jack Ma: People lose out in life because of these 4 reasons:
1.
Being myopic to opportunity
2.
Looking down on opportunities
4.
Failing to act quickly enough
You are poor, because you have no ambition.
Ambition is living a life of great ideals; a magnificent goal in life that must be realized.
In this world, there are things that are deemed unfathomable, but there is nothing in this world that cannot be done. The depth of one's ambition determines the potential of one's future.
The Story of Juliet Wu Shihong – one of China's first-generation professional managers, who gained success by working her way up the ranks from a cleaner, a nurse, a marketing executive, through self-education and learning on the job.
She had been the general manager for the world's most famous multinational IT groups' Chinese branches (Microsoft 1985-1998; IBM 1998-1999). She is also China's first successful international corporate executive to join the executive team of a domestic private firm. Wu was seen as a symbol of the new generation of business executives that China has produced in its economic reform and opening-up.
When Wu started off in a big company working from the lowest ranks, her daily job was to pour tea and sweep floors. Once, because she forgot her staff pass, the company's guard stopped her at the door and denied her entry. She explained to the guard that she was indeed one of the company's employees, and that she had merely left the building for a short while to purchase office supplies.
Despite her pleas, the guard still did not allow to enter. As she stood at the gate, she watched as those of similar age to her, but smartly dressed in business attire walking through without having to show their passes.
She asked the guard, "Why are these people allowed through without producing a pass?" The guard dismissed her coldly nonetheless.
That was the turning point for Wu – she felt great shame, her self-esteem trampled on.
She looked at herself, dressed in shabby clothes and pushing a dirty push cart. Looking back at those dressed in smart attire, her heart felt a deep ache from the sudden realization of the sorrow and grief from being discriminated. From that moment, she vowed never to allow herself to be shamed like this again, and to become world-famous.
Since then, she used every opportunity to enrich herself. Every day, she was the first to arrive at work, and the last one to leave. She made every second count, spending her time learning the ropes. Her efforts soon paid off; she was made a sales representative, and quickly progressed to being the regional general manager of this multinational company in China. Wu did not possess strong academic qualifications, and was revered as the 'Queen of Part-timers'. Subsequently, she assumed the position of GM of IBM China. This is the Wu Shihong, the heroine in China's business circle.
If not for the incident, Wu Shihong would not have had the ambition to become rich, and her life would have taken a very different path then.
You are poor because you do not have the desire to become successful.

You are poor because you lack foresight.

You are poor because you cannot overcome your cowardice.

You are poor because you lack the courage and determination.
With ambition you can overcome all inferiority and maximise your potential!

With ambition you can persevere, continuously learn new things and strive for perfection.

With ambition you can defy all odds, and create miracles when others daren't.
No matter how poor your family is, do not doubt your own abilities and lose sight of your ambition.
When your family deems you worthless, no one will pity you.

When your parents do not have money to pay the medical bills, no one will pity you.

When you are beaten by your competitors, no one will pity you.

When your loved ones abandon you, no one will pity you.

When you have not accomplished anything by the time you are 35, no one will pity you.
Go big, or go home. Otherwise, you're wasting your youth.
By the way, Cameron Herold started the company
1-800-GOT-JUNK
. I know you've seen their trucks around.
Check out the successes of the
Uber investors
.
Jonathan Buchanan
1.
Ashley Qualls
operates
http://www.whateverlife.com/
. A few articles on her
here
,
here
, and here from
Forbes
.
2.
Birke Baehr, age 11
, has a site titled
Birke on the Farm
. Don't miss it.
At Polyface Farm while filming the documentary, "Bite Size," with one of the great American farmers, Joel Salatin.
Here is Birke's 2010 TED Conference Talk
4.
Hannah Altman
, 12 years old, owns
http://www.hannahscoolworld.com/
.
7. 15-year old Madison Robinson from Houston, Texas got her sandals into Nordstroms. Read about how much money she's made so far.
8. Conrad Farnsworth builds nuclear reactor in dad's garage and gets kicked out of science fair.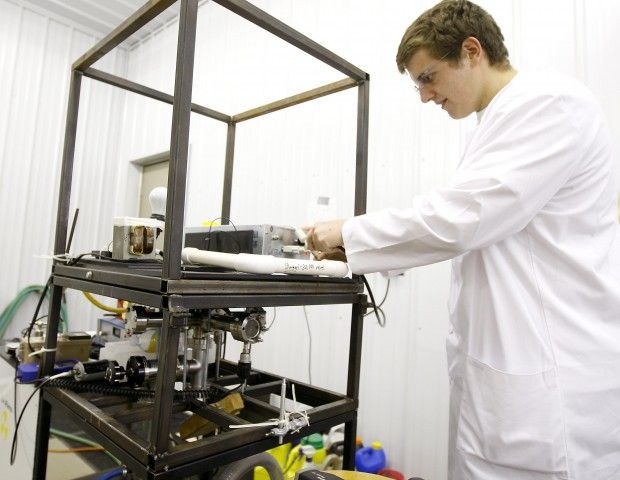 9. Jack Andraka
Here is Jack's TED Conference presentation.
10
.
Leanna Archer
. Here is her
website
and her
greeting to you
. And an article on her. Her
Leanna Archer Education Foundation
.
11
.
Robert Nay
owner of
www.naygames.com
. He designed
Bubble Ball
which replaced Angry Birds.
12
.
Mark Bao
, 18-year old. His
blog
.
A brief article
. Two of his productions are
threewords.me
and
debateware.com
. Here is his
center for ethical business
.
13
. Lizzie Marie Likness (that's the correct spelling), who owns
LizzieMarieCuisine
, was a teenage chef and business owner.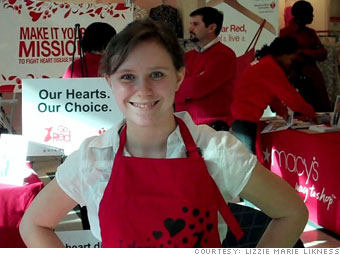 She's got a very successful enterprise. ''Lizzie Marie Cuisine is unique because I teach kids how to have fun cooking healthy meals and how to live healthy,'' said Likness. "My company teaches people that it's not all about eating healthy, it's also about living healthy.''
14
.
Farrhad Acidwalla
owns the
website rockstahmedia.com
. He's from India, and here is
an article
on him.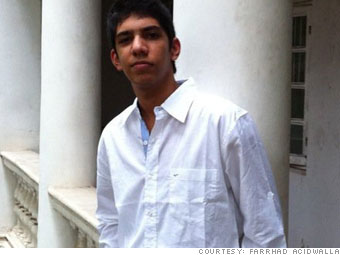 With $10 from his parents, Farrhad Acidwalla joined the entrepreneurial ranks at age 13, when he decided to build an online community devoted to aviation and aero-modeling. Several months later, he sold the community to a fan for $1,200.
15
.
Asya Gonzalez
owns
stinkyfeetgurlz
.com.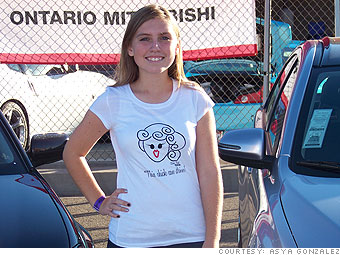 The daughter of two entrepreneurs, Asya Gonzalez wanted to follow in her family's footsteps.
''I remember asking my Dad why my uncle couldn't come with us on spontaneous trips, and he said because he works at an office,'' Gonzalez recalled. ''I knew right then that I wanted to have freedom, make my own money and make my own rules. You can't do that climbing the corporate ladder ... as my Dad says.''
At 13, Gonzalez launched Stinky Feet Gurlz, a company that designs, markets and sells 1940s-inspired t-shirts and apparel.
16
. Brian Wong owns
kiip.me
.
Here is his biography
.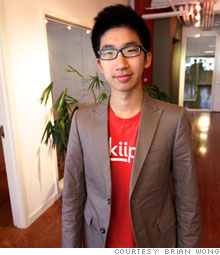 ''I've always had the entrepreneurial itch, but what got me the most excited was the opportunity to truly reinvent a space,'' said Wong.
17
. Adam Horwtiz owns
http://yeptext.com/
, a site that uses text marketing. Looks kind of interesting. He also created
Mobile Marketing
. Article
here
and
Facebook here
.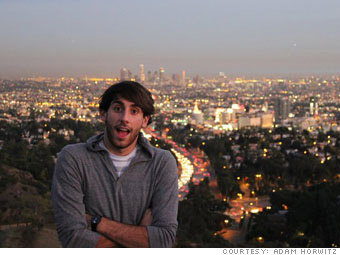 18
.
16-year old Taylor Parker works and lives on a 170-acre farm in East Texas. Through
CollegePlus
, he found a way to get his college degree for less than the standard price. Listen to his story. Follow his example.
Ash Bhat, 16
19
.
Ash Bhat
is telling companies what they're doing wrong and his mother is worried that he's going to drop out of school.
Kiip
has hired Ash. "Kiip provides users with rewards during natural pauses in mobile games, essentially incentivizing ad clicks with treats."
20
. I like the musical talent and marketing ambition in these
two young men
, Malcolm Brickhouse and Jarad Dawkins.
Byron Reese had a goal: to speak at a TED conference. He achieved it. He is an entrepreneur. He has started several companies. One of them,
Expert Village
, he sold to eHow. He had two ideas (pre-YouTube). "First, bandwidth will get cheaper. Second, Americans don't like to read." The result: Expert Village. It is a video-based "how to" site. In his TED speech, he discusses biographies of great achievers. They had one characteristic feature. Watch it to find out what it was. This is a great video for teenagers. Read more: http://teapartyeconomist.com/2013/03/06/video-the-secret-of-success-really/#ixzz2MnNtgC9H
Gary North masterfully explains why somewhere in the first decade of the 19th century that religious ideas and attitudes changed to make being rich permissible with escatology. One of the best speeches I've ever listened to. Bravo, Dr. North!
Another Entrepreneurial Kid:
Nick D'Aloisio
, 17 year old Brit.

Entrepreneurial Resources
And
here
he is featured on Nightly News with Brian Williams.
Here
is a list of his projects.
Dr. Ruth Benerito
, creator of wrinkle-free cotton, has died.
This is one great movie to fire your entrepreneurial passion and your tenacity.
"Jaylen Bledsoe is a one-of-kind superstar. The 15-year old sophomore started his own tech company a few years ago, and has found entrepreneurship to be his calling.'
Jaylen Bledsoe
, 15 year-old millionaire?
Blogger,
Perez Hilton
, shopping for Manhattan condo.
Perez Hilton
.
Next?